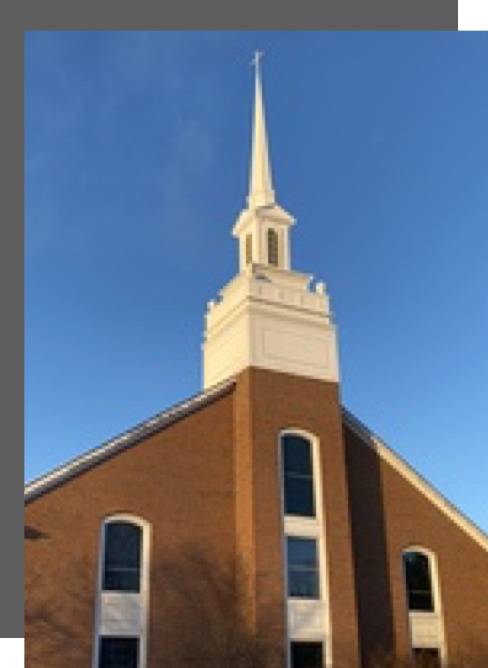 Sundays
- 9:00am Traditional Service
- 11:00am Modern Service (no service on December 25th & January 1st)
Christmas Week Services:
- Wednesday, December 21st @ 7:00pm - Darkest Night Service - Christmas can be a wonderful time ... all the lights, and music, and shopping, and all the images of happy and joyous people laughing and enjoying life. But it can also be a very stressful time, because for many, it's a time of great sadness and loss. Loss of a job, loss of a loved one, loss of that happiness that might have been felt past years. Simply put, for many, Christmas is not a time of joy. If you or somebody you know experiences Christmas this way, you are invited to attend the Darkest Night Service on December 21st at 7:00 pm. Join others who are feeling the same way you're feeling to hear the message of good news, to sing, to pray, and to commune. There is a glimmer of hope ... find it with us on December 21st at 7:00 pm.
- Saturday, December 24th - 5:00pm - Family Service
- Saturday, December 24th - 7:00pm & 11:00pm - Candlelight Service
- Sunday, December 25th @ 9:00am only - Lessons & Carols
Here is what you can expect:
A laid back "come as you are" atmosphere. Feel free to wear jeans, shorts or whatever ... just wear something, everyone will appreciate it!
Great music in either a style you grew up experiencing in church or something you recognize from the radio or iPod
A relevant message that actually applies to life
Communion at each service
Child Care in a safe, friendly, and fun environment for kids up to 4 years old >> Learn More
A note about COVID: As the COVID situation is fluid and ever evolving, SPC and Hope staff will continue to monitor trends closely and will work with the guidance from MDHHS, the CDC, and Oakland County Health Department to ensure that our policies and procedures are up-to-date with current guidelines.